When you think of the ultimate way to unwind in your own home after a hard week, you may dream of a comfortable, relaxing home cinema room, a music room to really crank up some tunes, or perhaps a stylish, atmospheric room with a poker table and fully furnished bar. System Integration company, The Digital Picture were recently tasked with combining these three concepts into one multi-function space… and the results are simply stunning – the ultimate man cave!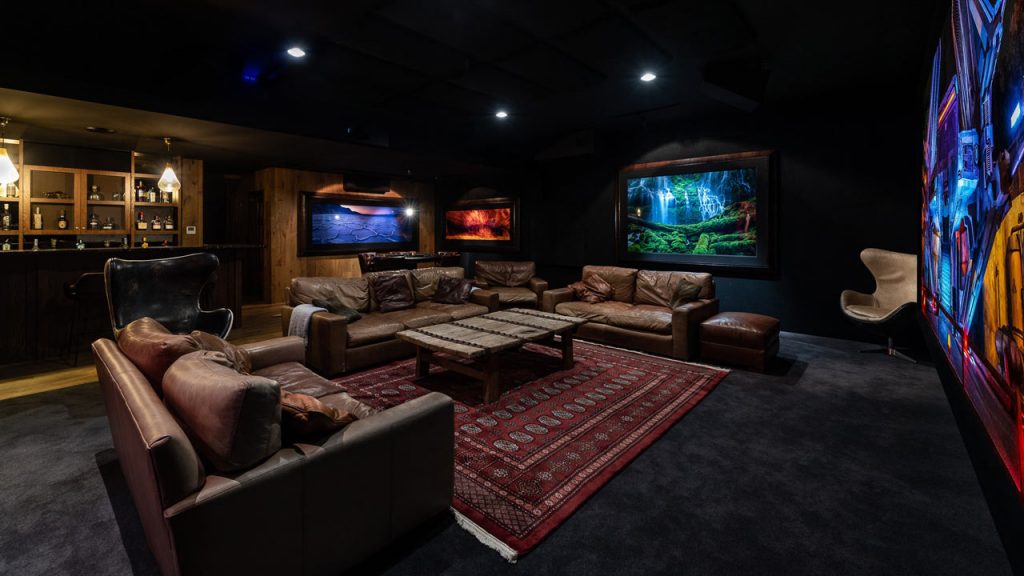 The Krix Pix were chosen as the front speakers and are hidden behind the 174″ acoustically transparent cinemascope screen (lit up by a BenQ 4K laser projector). Two Cyclonix Passive subwoofers were mounted to the ceiling at midpoints on the left and right sides of the room. This placement, with some tweaking in the processor, allowed the taming of peaks and troughs in the bass response due to the room characteristics, significantly improving the bass response.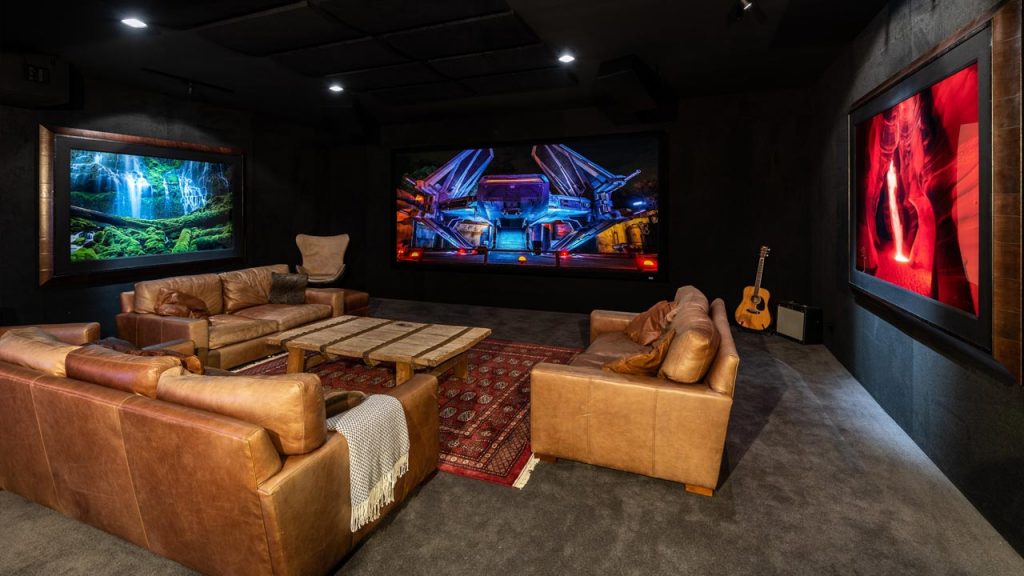 To complete the 7.2.4 configuration, Krix Megaphonix were used as side surround and overhead speakers, while Megaphonix Centres were mounted inconspicuously at the back of the room as rear surrounds, where the wall space was utilised for the drinks bar and vibrant artwork. Emotiva and Yamaha amplifiers were chosen to power the speakers and subwoofers respectively.